At PROcleansw,  we have over 60 years' experience between us in the cleaning industry and as a team we've covered every aspect of commercial and domestic cleaning and housekeeping.
We are all a friendly bunch and enjoy our work. We all understand how to work efficiently without compromising your private life.
Our team motto is "we don't cut corners, we clean them" and this is so true, we want our customers to be proud of their homes as we are proud of our reputation.
When it comes to standards, you know, you'll do just fine with us.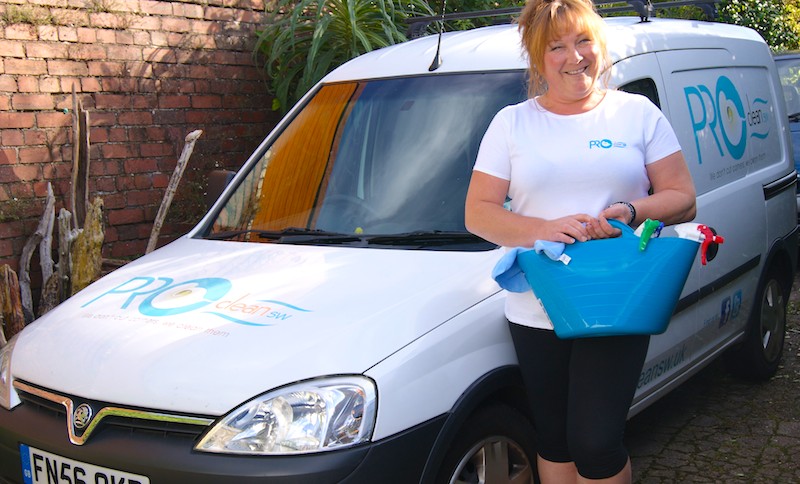 25 October 2013
REFERENCE
I can confirm that I have engaged the domestic cleaning services of Mrs may since sept 2010
Debra has been cleaning my home on a weekly basis for that time. and during that time I have found her to be punctual reliable conscientious and hardworking Debra is often left alone in my home and she is extremely honest and trustworthy, the standard of cleaning is always very high and thorough . On a personal level, Debra is very warm and friendly and I think these are very important qualities when coming into people's homes. I would have no hesitation in recommending the services of Debra and her company and would be happy to speak to any perspective clients to confirm.
Sue Carpenter
Churston Ferrous
Brixham
Sue Carpenter
Debs and her team have always provided an exceptional service with a friendly smile. First class cleaning too, we have never been disappointed.
Steve Munns
I received some information from Debra, advertising her new cleaning company and decided to ask her to come over and quote for Herons Lodge,Bantham, Devon TQ7 3AD(Owners Direct Property Ref: E6933).
Debra gave me a quotation and I had no hesitation in hiring her.Since then, she has cleaned the Lodge several times. Her work is of the highest standard and she is completely reliable. Debra also has a very sunny and pleasant personality.  Debra enjoys her work and is a pleasure to have around. I feel very lucky to have  found her.
I have no hesitation in recommending her services to you. Should you wish to talk to me direct, then please ring on 01548 560426
Yours faithfully
Caroline Montague
Caroline Montague
A pleasure to do with business with PROcleansw, very professional job and very efficient. Trish from Blacknoll ltd
Service was great,  cost was great value.  Would definitely use again
Zoe from Thompsonslimited